Even though I totally sucked out of ABNA, I decided to take it on the chin, and enter another contest.  This one came at my by surprise, and it wasn't really a contest, in the traditional sort of way.  It was a "pitch party."  Let me back up.  This past Tuesday evening I was doing my usual thing.  Had the kiddie in the tub and was checking my Twitter feed to see what was going on.  To my total astonishment, I noticed a lot (a lot, a lot, a lot) of tweets about #PitMad.  I quickly read through some of the tweets (but not the rules, which I actually just found now) and realized it was some type of pitch contest.  While trying to make sure my kid didn't drown, I quickly slapped together a 140-character pitch and tweeted it.  Then I deleted it.  Then I tweeted it again, this time with the correct hashtag.  Then I checked some of my Twitter friends' feeds and tried another pitch.  Still having almost no clue what was going on, I grabbed my kid out of the tub and got him all jammied-up for bed.  After he was all tucked in, I checked my Twitter notifications and WHA-LA – my first pitch tweet had been favorited by a small independent publishing house!  World Weaver Press!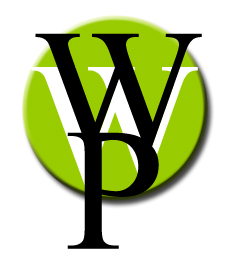 I'm guessing by Eileen Wiedbrauk, Editor-in-Chief.  Not only did (presumably) Ms. Wiedbrauk favorite my tweet, but she re-tweeted it!  I'm not sure if that means anything, but I took it to be a good sign and promptly went ape-shit.  Yes, ape. shit.  My husband even took a video of my reaction because it was so over the top (think dancing, kung-fu kicks, lots of yelling, jumping up and down, punching the air like Billy Blanks, etc.  I'm positive it was hilarious).
Here's my pitch:
Looking at it now, I still didn't use the correct hashtags (even the second time around), but it did the trick!  I'm just going to go ahead and call myself a creative genius!  Still riding the emotional high, I followed the instructions from World Weaver Press:
and sent a query out that night!  Yippee!!!!  I haven't heard anything back, and I may not, but for me, just getting that favorite/re-tweet was freaking AMAZING!  Having the chance to send an editor materials THAT SHE ASKED FOR is also freaking spectacular!  Someone wants to read what I wrote!  What a novel feeling!!!!
So yeah, that was awesome!  And the Twitter-gods have yet more amazingness coming my way!  I saw two more contests on Twitter to enter.  And I'm gonna go ahead and do it!  The first is Like a Virgin – Pitch Contest.
In a nutshell you email your query and the first 250 words of your manuscript to the contest organizers on April 4th at 6:00 am.  They accept only 50 entries, so it pays to send your email promptly at 6am.  The contest is called "Like a Virgin" and the eligibility guidelines say, "The MS you enter in "Like a Virgin" must NOT have previously been entered in any other contests before March 2014 (we will check)…" and it's obvious I entered ABNA, so how can I enter?  Well I wondered that myself, so I emailed the contest organizers, Rhiann Wynn-Nolet and Kristina Perez and asked.  Since I had been re-tweeting some contest info and Rhiann seemed nice, I wanted to double-check before assuming this contest was not for me.  After a few emails back and forth, the contest organizers decided that "I don't see any reason why you shouldn't enter."  So #LV14, here I come!
Maybe all this will come to nothing but more stinging rejection.  Who knows.  But it's totally worth it.  I can't explain how crappy I felt after ABNA (oh wait, I can, and I did, sorry friends!) and by contrast, how awesome I felt having World Weaver Press ask for a query.  I guess just when you think you suck and you'll never get anywhere with your manuscript (okay – this is really about me, so let me rephrase), just as I thought I'd never get anywhere, I got that boost I needed.  At precisely the right time.  I'm going to believe it's kismet, and I'm destined to be published one way or another.  I really believe Hell High is worth reading, and I know the series has the potential to really mean a lot to people (other than me).  And thankfully it seems whenever I'm ready to throw the towel in, something happens to convince me to keep at it.  Which I am really thankful for.  At least right now.  Ask me again in a month after I get 3 more rejections and I may feel differently!!!